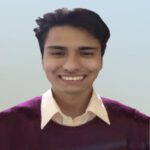 I am Industrial Engineer and a curious person, lover of learning and continuous improvement. I characterize myself for working as a team, and always being predisposed to see situations from different points of view, being results-oriented, and taking the initiative in different situations. I am not afraid of responsibilities, nor of commitment.
100% Seguro
El trabajo está realizado o te devolvemos el dinero
Pagá solamente el precio anunciado sin ningún costo oculto.
Aseguramos tu dinero hasta que estés satisfecho con el trabajo entregado.
Garantizamos la entrega del trabajo o te devolvemos el dinero.
Entering data from source documents, compiling information, along with sorting and reviewing data for any errors or deficiencies. Excelent level of Excel, Power Bi, Word, Pdf, Power Point.
Reportar este talento
No has iniciado sesión
Otros talentos de Elias Emmanuel